Jason Miller specializes in living your purpose, spiritual mentorship, women's empowerment, effective networking, motivation, relationship coaching, marriage coaching, business relationship coaching, healing childhood wounds, healing from past relationships, and overcoming parent abandonment…

In many cases, custodial guardianship usually goes to the mother. This means that in popular opinion, many individuals believe that it is a man's world, but many of the men of America are being raised by mothers, not fathers. The societal issues of teen pregnancy, high school dropouts, gang violence, the incarceration rate, and poverty stem from fatherless environments. The Impact Phase Program, Inc. plans to reverse this statistical cycle. How? Well, it's time to do something different to finally obtain a different result; and here is how we plan to do it…
Jason Miller would like to thank all mothers, daughters, and sons for your participation in The Impact Phase Program, Inc. Our program consists of one-on-one counseling sessions, group sessions, workshops, and lectures geared towards complete relationship, purpose and spiritual empowerment. For the rest of the women, corporations, nonprofits, school townships, universities and other interested individuals/organizations who have heard about our programs but would like to receive more information before deciding to participate in our services, partner with us or donate to our organization then look no further.
The sole purpose of The Impact Phase Program, Inc. is to teach current
mothers, future mothers, and future fathers how to obtain and maintain healthy relationships while finding their purpose during the different evolutionary phases of their lives.
Every human interaction is considered a relationship. However, the definition of that particular relationship depends on the agenda of your human interaction. We all have relationships with our romantic partners, friends, family members and even our enemies. According to Webster's Dictionary, the definition of a "relationship" is the way in which two or more people, groups, countries, etc., talk to, behave toward, and deal with each other. The Impact Phase Program, Inc. plans to empower the category of relationship that is responsible for the existence of all mankind; dating, relationships and marriage. Every human on Earth exists because of the sexual decisions of their biological parents; even through the route of artificial insemination. So now that we know that we are here because of the relationship decisions of Mommy and Daddy, why do human relationships need empowerment?
According to News-ONE, 72% of African-American children are being raised by a single parent (http://newsone.com/1195075/children-single-parents-u-s-american/). While over 40% of Hispanic homes and 25% of Caucasian homes are run by single parents (http://datacenter.kidscount.org/data/tables/107-children-in-single-parent-families-by#detailed/1/any/false/868,867,133,38,35/10,168,9,12,1,13,185/432,431).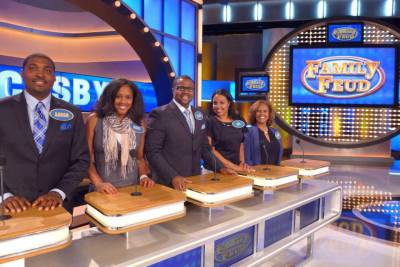 Below, imagine that you were asked these three questions….
 
Are you the same person you were when you were 10 years old?
Are you the same person you were when you were 20 years old?
Are you the same person you were when you were 30 years old?
There is a great chance that your answer will be "no" if you have passed these different age groups. WHY? Your answer should be no because not only have you evolved into a different body, but your mind, your likes and your attractions tend to progress throughout your evolutionary phases.
What you may have liked in your past could be an extreme turn off for you in the future. What you loved in the 1990's may disgust you today. Although most humans will experience many behavioral shifts throughout their lifetime, the five most important ones will occur in the beginning stages of their teens, middle twenties, early thirties, early forties and the mid-life crisis that tends to occur in their early fifties. This means that you are destined to become different individuals throughout your life time, and this is why relationships, marriages, friendships and even splits between family members occur. When you change, you tend to want to change the individuals around you; or you will literally change the individuals around you.
Do you remember the elementary school pick-up-line, "Will you go with me?" The Impact Phase Program, Inc. plans to take this pick-up-line to another level. We will help all of our clients to understand a new question, "Will you grow with me?" Not only will we show our clients the deepest components of obtaining and maintaining long lasting relationships, but we will also help them identify the best matches for their evolutionary phases all the while helping them to identify their life's purpose. We thank you in advance for allowing us the opportunity to change the future of America by impacting the current mothers, future mothers, and future fathers of America, today.
Sincerely,
Jason Miller & the Impact Phase Program, Inc. staff